Organization & Coordination
I started skydiving in the summer of '84 on Ameland, one of the two holiday island of the Netherlands which my home club visited every summer. The rest of the skydiving career I could bicycle to the weekend club and progress in this wonderful life of skydiving. Instruction and competition introduced me in the international family of skydiving, especially CF. More …
I come from northern Germany and have lived in Berlin since I graduated. From there I made the first jumps for the CF discipline in 1980 in Germany and made it known for the first time to the German parachutists. As the first national coach for this discipline, I campaigned to develop sport further and establish it as a competitive sport. More …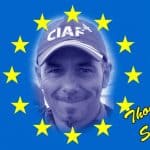 I am from Germany and have been skydiving since 1985. As a Berliner, I've always had to travel a lot. In the beginning, because we had a special political situation in West Berlin, and it wasn't allowed to jump there. Later I travelled around the world for this sport and was able to celebrate many great successes. More …
I started skydiving in 1993. Canopy Formation is my favorite discipline in the sport. Besides competing in CF and participate at special CF events, I like to coach new people in the discipline. Hope to see you at a boogie/event soon, requested in the mail, I sent to you. More …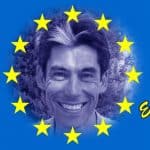 I live in The Netherlands. Canopy Formation is my favorite discipline in the skydiving sport. I started skydiving in 1990. In the past years I participated as a competitor in 2-way, 4 way, and 8 way events. Also, as a participator in National and International events such as big ways and special record events/boogies. My job is a nurse in a hospital in the Netherlands. More …
I started skydiving in 2006 and have since travelled a lot for boogies, invitations, training camps and competitions. I've always enjoyed travelling and being able to combine that with my passion for CF is awesome. My flying skills and my network of jumpers are definitely richer.
It is a great pleasure for me to have the opportunity to use my academic skills and English language to check out the ECF website and give something back.
More …
I'm from the Netherlands and started with our sport in June 1994. My first introduction with Canopy Formation was around 1999. Since then, Canopy Formation is the only thing I do in the skydiving world. I was hooked. Starting in a 4 way team jumping at Teuge National Center. After this, I did two world records, in 2005 and 2007,and joined with my friends two world championships. In the last 8 years the focus is on doing big formations and coaching. Till now, I do a lot of piloting and of course, enjoying every other part of this discipline. Hope to see you in a future crew event! More …
I'm from northern part of Europe, from Finland. I start skydiving in 1986 and since 1988 I had done mainly, later only, canopy formations. I got to travel a lot because Finland is far away. The reason for most of my trips is CF. Almost whole time I had also collect history of the CRW/CF. More …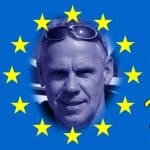 I come from West Germany and have been running CF since 1985. As team leader of the oldest team in Germany, I have led all CF disciplines to German records. The CF 4way sequence gave me the most pleasure. Canopy Formation is my life's work and I will do everything I can to pass my knowledge on to the next generation. More …
Pictures say more than a thousand words. And, if it does have to be words, English seems to be understood internationally and everywhere. The following Team takes up a large share of the work for the group and this website.
Video, Photo & Website Work.
I am French Born in Mandres Les Roses, since 1979 living in Holland, working in greenhouses and import export later, now doing transport of those product, starting skydiving in 1982 by PCFlevo, since 2009 in Teuge for video job, Tandem, formation etc, CF is my new passion.
More …
I come from Gelsenkirchen, Germany and support the ECF project with my skills as a video man and photographer. I make my pictures and videos available to the participants and the website free of charge. With this, I support the attractiveness of the project.
More …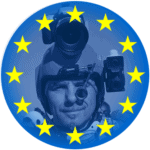 A few years ago, I decided not only to be a competition jumper, but also to publicize the sport. I create websites and take care of producing interesting pictures for them. Together with my pictures, which I share with all athletes free of charge, our website also benefits from it.
More …
National Leader & Coaches
A small text from you, a crEUw staff member can be placed here. Just a little text that is added with the social networks, in bottom, this member uses. More or less than these examples from social networks are possible. Send the admin what you want to publish here, as requested in the mail, Henk sent to you.
I started skydiving in 2009 and I have since mainly been practicing Canopy Piloting as I have always enjoyed the canopy flight the most. In the recent years we have worked on starting up CF in Denmark again, as it have been almost complety dead the past 20 years. We were 3 guys in 2018 who got our first introduction to CRW and hopefully we will soon have CRW back at a level in Denmark where we can put teams together, compete in CF and beat the current Danish Records.
Since 2011, I have moved to only doing CF, focusing on developing my skills and actively promoting CF as much as I can. So, now I use my time to train, coach, organise events and compete in CF, and to travel to CF events across the UK and internationally. I also write CF articles for Skydive the Mag and recently co-authored the new British Skydiving CF manual. I also hold a Parachute Rigger rating and specialize in rigging for BASE and CF.
fb-coaching site