Teuge from September 13 – 16

From 13 till 16 September the European Canopy Formation (ECF) members will organize a record attempt at DZ Teuge in the Netherlands. 34 members from 11 different European countries have responded to this invitational event. All of the participators have been training big way formations during the 2018 season to perform at their best. The training was done on the ECF events in Germany, Polen and Estonia.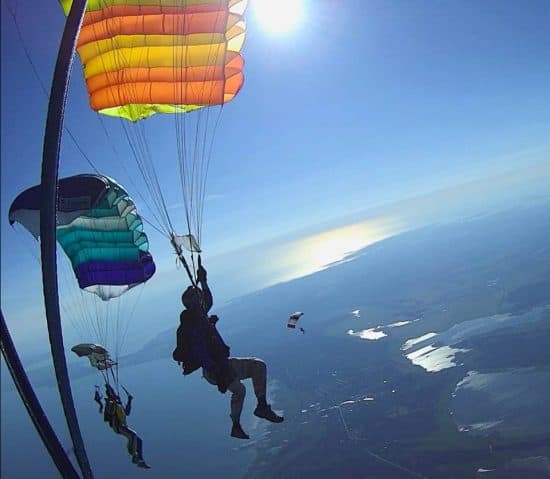 Also 18 of the ECF members have already flown in a 51-way CF-formation during the Spring Fling boogie in March this year in Lake Wales, Florida. So the participators are pretty confident about their individual part of the record attempt.
Building a record is not only a difficult technical execution of the jump itself and the individual skills need to perform during the jumps. It is also about bringing together the support from the hosting DZ, some help in finance by sponsors and the luck of having the right weather during the time the event is held. The ECF group hopes that the puzzle pieces will fall well together during the record attempt.
Of course, since we have a new European record 2018, set by our Russian brothers just this last August, the pressure to perform is a bit higher to us, but we like that challenge  😉
So, while the ECF group will try to make an extra step forward during their record event this year, it will also be a preparation for a major event likely to happen next year, 24 – 30 June, also on the Teuge DZ. During this whole week of CF, which will be organised by the DZ as part of their 50th anniversary, the ECF group will get company from American, Brazilian, Argentinian, Russian and Australian CF friends. They are aiming to break the biggest CF-formation, a 56-way flown on 5 september 1996 above Kassel.
Those who just started skydiving and are curious about CF: we train first time CF jumpers around Europe. Just mail us and we will get you in touch with a coach nearby your DZ. Also, if you are in the neighbourhood and interested to see the ECF members perform, you are invited to visit Teuge and support the ECF members in their record attempt. The DZ has a cosy clubhouse with professional personal, ready to serve you some coffefe.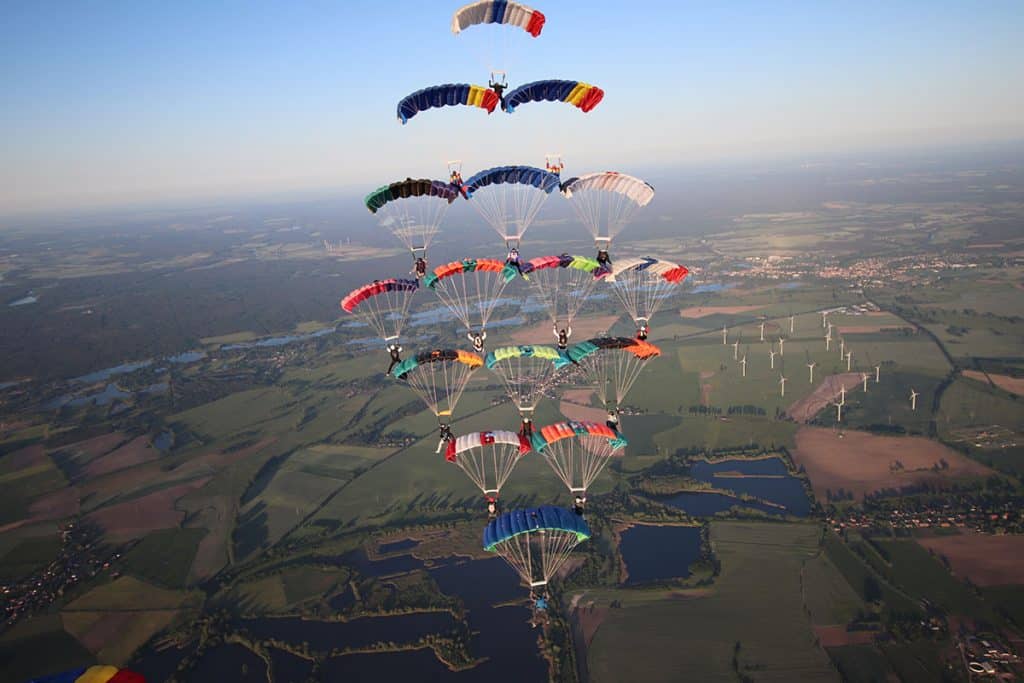 crEUw skies from the ECF team,